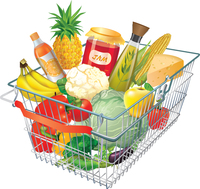 Food Bank
January 13th, 2023
Food Bank - JAN 13 and JAN 27
---
Our Food Banks are usually held the 2nd and 4th Fridays.
JAN 13 and JAN 27
10AM
You are enouraged to begin lineup by 9am to get a good place in line.
Many times the food supply truck arrives early, so the food is given out sooner.
Stay in your car, drive through food bank.
MAY GOD BLESS YOU AND YOURS :-)
---
Return to the Previous Page