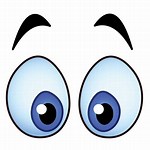 CLOTHES CLOSET ON TRIAL BASIS
August 3rd, 2023
---
The Center is trying the clothes closet again for a trial basis . . . Some volunteers have stepped up to try to maintain the closet and weed out and deal with the really dirty clothes and trash items that are frequently brought. If that doesn't work out, then we will have to close it for sure.
BIG THANK YOU ... we want to thank the many people who did donate very nice, clean and usable items that benefited a lot of customers.
ALSO . . . SOMETIME IN THE FALL, WE STILL WANT TO OFFER A SWEATER AND COAT DRIVE. THERE WILL ALSO BE A CLOTHING DRIVE TO COLLECT SHOES, BLUE JEANS AND BABY CLOTHES. IT WOULD BE GREAT IF YOU COULD SAVE FOR US, SOME OF THOSE ITEMS LISTED ABOVE THAT ARE CLEAN AND IN GOOD CONDITION. NOTIFICATION WILL GO OUT ON STREET SIGNS AND FACEBOOK TO LET YOU KNOW WHEN TO BRING THE ITEMS.
Thank You . . . River Oaks Event Center Directors
---
Return to the Previous Page